Find an Adult Sex Toy Shop Near Me in San Francisco (1)
GENERAL INFORMATION
Shop Name: Good Vibrations
Product Category: Adult sex toys
Rating: ★ ★ ★ ★ ★
Location: 603 Valencia St San Francisco, CA 94110
Website: https://www.goodvibes.com/
Telephone: (415) 503-9522
Business Hours: 12:00 PM - 8:00 PM from Monday to Saturday
Features: Offer sex education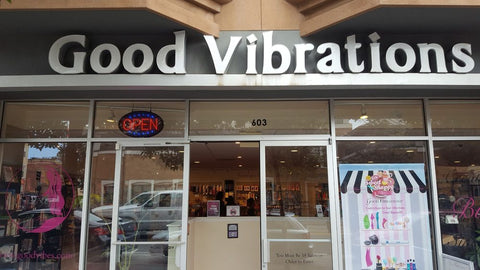 BRIEF INTRODUCTION
Good Vibrations is a sexual health and wellness toys retailer in the United States. It was established by sex educator Joani Blank in the year 1977, and now it has 10 stores in California and Massachusetts.

The main products include vibrations, dildos, penis toys, and anal toys. You can always find a suitable one in Good Vibrations. In addition, you may also shop online through its official website goodvibes.com and get free discreet shipping on orders over $69. Pleasure is each person's birthright and education opens the door to sexual health for everyone.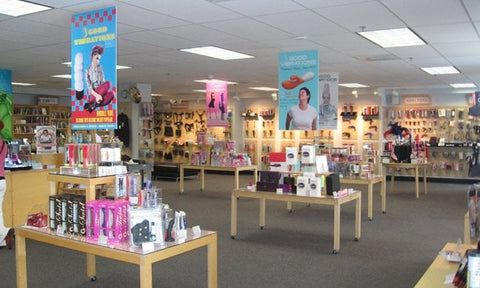 WHAT PEOPLE SAY
I do love coming here and being greeted right when I walk in the door. There's so much to see and enjoy - the store is always clean and well lit, the customer service is always helpful and very knowledgeable and their store policy is unbeatable. You can return things that do not work up to one year! That's bananas.
- by Patricia A.

It's a sex toy shop, okay? Can we get that out of the way? A well lit, comfortable, welcoming sex toy shop. It's got things I never imagined, and I've got a Tumblr account, I know my way around the Armory. But yeah, things .... amazing things. Wonderful things.
- by Quinn A.

I love this store!! I didn't realize they had one on Valencia as I've only been to the one on mission in downtown. They have a looooot of different options. From dildos to vibrators, to butt plugs and other toys and fun things. Probably my favorite adult store ever.
- by Rachel O.